Industrial Fire Extinguishing System
Applications:
1, Microwave room, meter wave room, electricity transformation and distribution room, UPS room in radio and television emission tower.
2, Switching room, control room, signal transfer room in the communication system; control room, electronic device room, computer room, relay room, electricity transformation and distribution room of the power plant; cross, dense and middle joint of the cable etc.
3, Various oftransformation and distribution cabinets, transformers, diesel generators, elevator control cabinets, cable troughs and tray
4, Special and important equipment with sealed shell
5, Various CNC machine tool equipment
6, Kitchen of the hotel and restaurant
【Industrial Fire Extinguish System Brochure Download】

二氧化碳
直接式
5.17 Mpa
15 Mpa
(0~49)℃
30m
-
0.6kg/L
干粉
直接式
1.6 Mpa
2.0 Mpa
(-20~55)℃
30m
-
0.85kg/L
二氧化碳
火探灭火装置
WZ-Q/T-TFDC3
3
2.0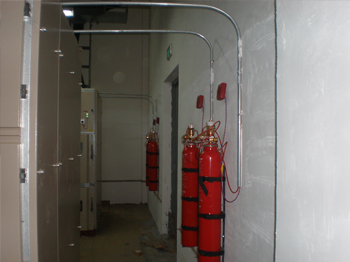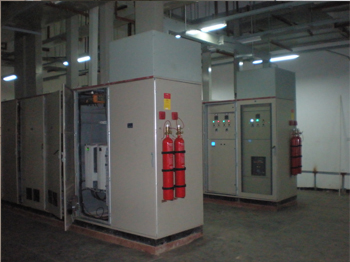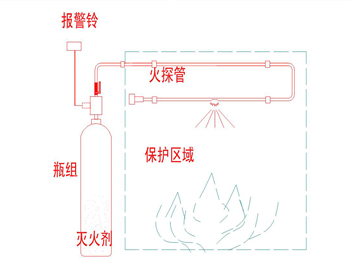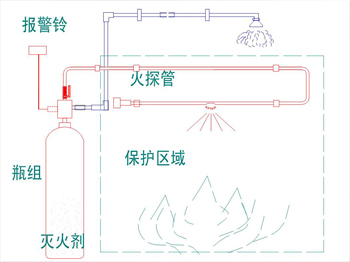 Product Name:
Product Introduction:
Industrial Fire Extinguishing System
Automatic Detecting and Fire Extinguishing Device (Temperature sensitive and self-starting fire extinguishing device) is a kind of newly developed fire extinguishing device in recent years at home and abroad, which is a simple, low cost, highly reliable, automatic and independent fire detecting/extinguishing system. This kind of extinguishing device adopts flexible fire detecting tube as the fire detecting and alarm components, and meanwhile this kind of fire detecting tube also can be the feeding and discharging tube of the extinguishant. The flexible fire detecting tube can be conveniently arranged near each potential fire point. Once the fire occurred, the detecting tube near the fire point shall be thermal cracking and discharge the extinguishant to put out the fire.